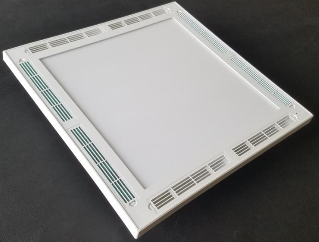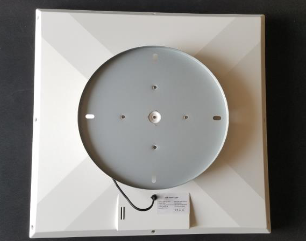 PRE-LITE STORM LIGHT COVID-19 FILTER
LED Covid-19 protection
Product Features
Cleaning the air, reducing air particles
Antibiosis, Antiviral, eliminating indoors Formaldehyde,Benzene, Toluene, Xylene, Ammonia,TVOC oncentration, etc.
All indoor LED lights can make this function
First choice for hospital, school, kindergarten, office,dust free room, etc.
Product Parameters
Size : 598mm x 598mmx 120mm
Watt : 50W (LED panel light 40W, fan 10W)
Input : AC220-240V/ 50-60Hz / AC100-265V/ 50-60Hz
Driver : TUV, CE approved, no flicker
Lumens : 4000 lm
CRI : 80
LGP : PMMA
CCT : 3000K, 4000K, 5000K, 6000K
Noise : <40 dB
Weight : 6,5 Kg
Fan speed: 1700-1900 times per minute (clean 45cbm air/hour)
 Pre-Light Storm Light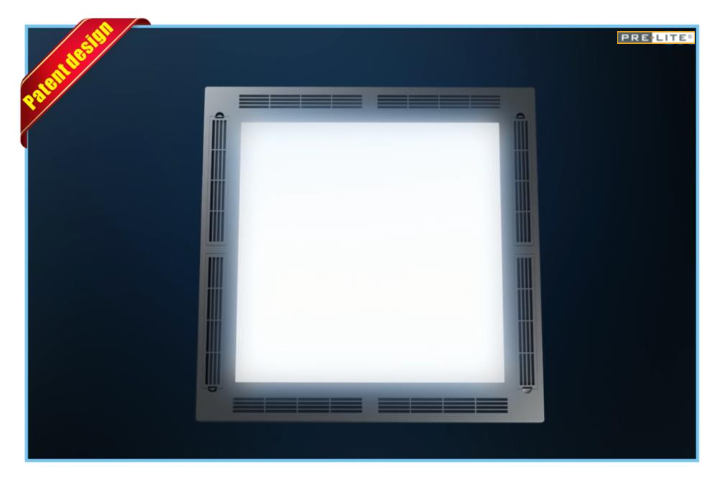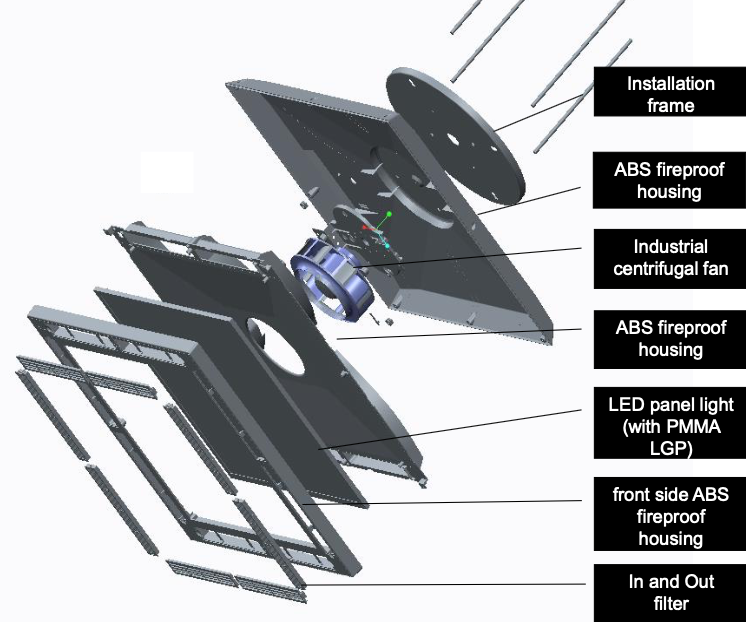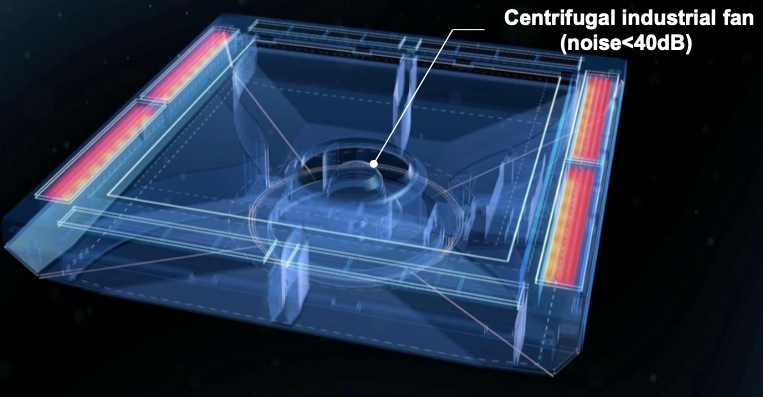 Action Principle for Antiseptic and Anti-viral Effect
Three kinds of antiseptic and antiviral mechanisms, offer you 24H all-weather protection against bacteria and virus with/ without light.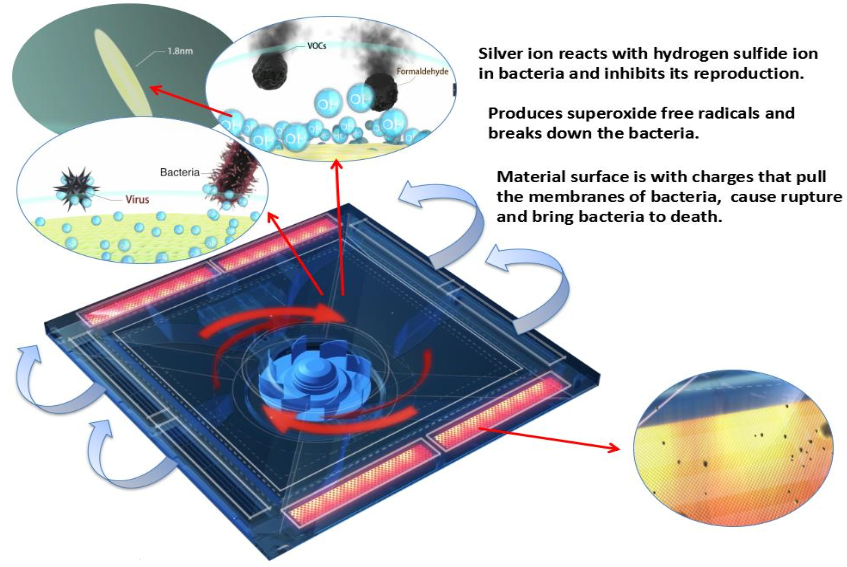 Specifications and instructions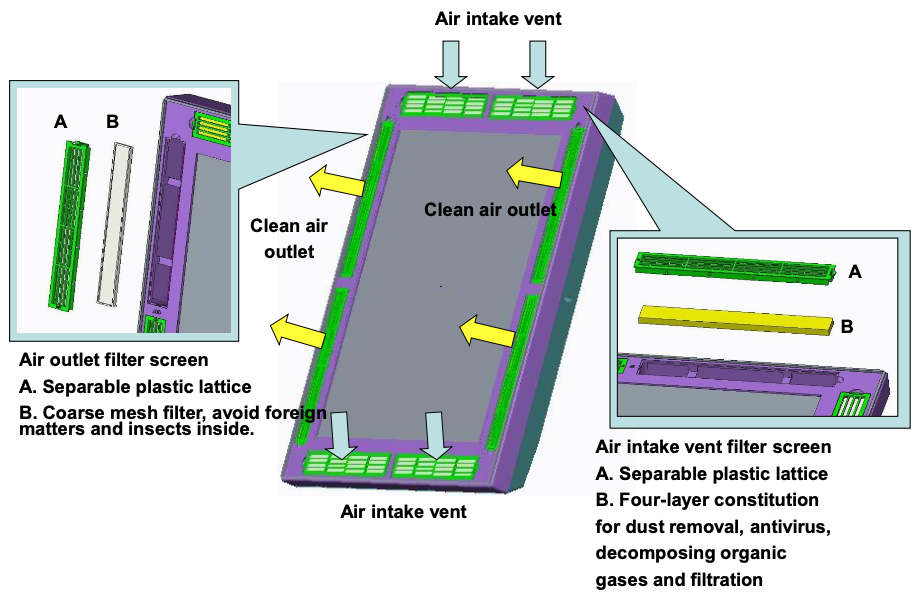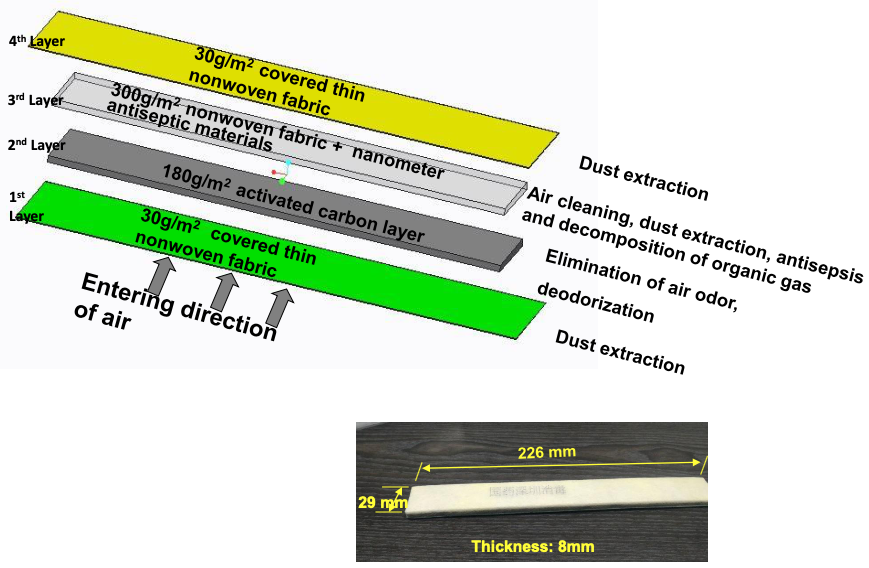 Instructions for replacement filter